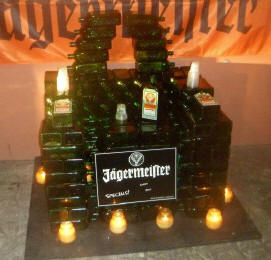 Here is a new song about drinking Jaegermeister. Surprise, surprise... Well, they say, "Write what you know." So, I hope you like, The Jaegermeister Chair!
Where am I playing tonight? Check out the schedule.
Plus... Whole, complete albums. Ray Pasnen - "Music from the Mill" (below), selections from "Live in Bermuda" (below) and "Human Race" (also below).
Big Apple Band from 1995: "Human Race" Live & the Jazz Jam with Jim Bove, Brian Silverman, and Criag Shorts @ Stacey's in Brewer, Maine.
Here is about an hour of live music from 1992-1994 from my band Choice in Maine. These are live sets with a four piece band. I was singing, playing keyboards, running the lights, booking the gigs, driving the truck and doing the sound. Phew. Makes me tired just writing that.
Centerfold
Daytripper
You May Be Right (medley)
Won't Back Down
Bayou Boys (medley)
Walk of Life
What I Like About You
R-O-C-K in the USA
Secret Agent Man (with Skin)
Moonshadow Road
She & I - Alabamatime (medley)