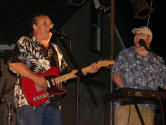 | | |
| --- | --- |
| CHOICE: live music in Maine | |
Wow. Are you really looking for Choice? The old band from Medway, East Millinocket and Millinocket, Maine? It was a while ago but I guess some people still remember. :~)
| | |
| --- | --- |
| | Choice recorded several albums and I have converted one into a format that can be downloaded or streamed onto your computer. This was taken from the cassette that I have of the Choice album, "Here's To You" featuring Ray Pasanen, Skin Byron and Jeff Jandreau. You will hear a few drop outs and such but considering the tape was 23 years old or something, it sounds pretty good. |
| | |
| --- | --- |
| | About Choice: The Band |
From 1985 'til 1997 (?) there was a band who entertained people all over Maine and a little bit in Canada. This band was called Choice and they sometimes rocked and sometimes rolled.

Choice, the band, would play at the Medway DAV hall, Millinocket Elks, Pamola Motor Lodge in Millinocket, Shin Pond Pub, Stacey's Motel in Brewer, Lee Marlow's Country Club in Campbellton, New Brunswick, Canada, Keddy's in Presque Isle and many many more places.

Here are some new mp3s from Harry's Place @ The Pamola on Jan 17, 1992. This is Set # 1

Sweet Home Alabama (Skin)
Walk of Life
What I Like About You
R-O-C-K in the USA
Secret Agent Man (Ray & Skin)
Everything I Do (Joey Arsenault)
Honkytonk Woman
Satisfaction (Skin)
Moonshadow Road
She & I - Alabamatime (Ray)
Won't Back Down
Bayou Boys (Ray)
Travelin' Band (Skin)

To save to your computer, right click and "Save target as..." or Just click it and it should just stream directly to your media player.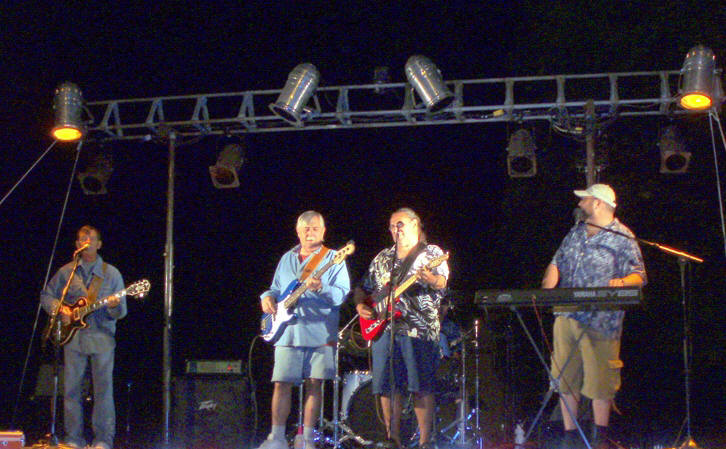 Choice was Ray Skin Jack Steve Joey Mark Jude Jeff, phew....

Betty's Bein' Bad - Guitartown - Margaritaville - Rock This Town - Dance With You Tonight - Best of My Love - Wind Beneath My Wings - Baby's Got A Hold On Me - Old Time Rock & Roll - Cherrybomb - Smalltown - Say You, Say Me

The Choice band members changed rather frequently starting with a line up of only three members; Jeff Jandreau, Jude Ippoliti and Ray Pasanen. Along the way, Jude left and Peter "Skin" Byron joined. Then Jeff left and Jack Swanson and Mark Emerson joined in. When Mark had to leave for pharmaceutical training (not kidding), Joey Arsenal joined up with the boys. Then when Joey decided to settle down with a family, Steve came aboard to play the drums. Choice was well known, of course, in East Millinocket where their blue van could be seen outside of Burnt Land Rips Tavern on main Street for years at a time. :-)
I also have some live recordings to get on here with all the various members and some video that my friend George shot at Stacey's. I am going to try and figure out how to put that on here, too, though it may be a bit too technical for me.
Now. How about anyone else? Do you have any photos that I can post? We would all love to hear what you have to say. Or send me some pics or other stuff at raypasnen@gmail.com and I can add them here.